It's fitting that Barbados has become one of the most eco-friendly islands in the Caribbean. It does after all take its name from a type of tree (the Los Barbados or Bearded Fig) and attracts many visitors solely due to its stunning wildlife and nature.
However, sustainability in Barbados is also a necessity. The country is the fifteenth most water-scarce on the planet and, with some 280,000 people packed into 166 square miles, resources are at a premium. We take a look at some of the best environmental initiatives happening in Barbados right now.
 Recycling
Recycling on the island still has some way to go. There's no door-to-door collection, and only some residents recycle their waste. That said, various recycling initiatives are in operation, including the government-funded SBRC and B's Recycling, where you can take your plastic and glass bottles, aluminium cans and batteries to be re-used – sometimes in return for money.
Hopefully more islanders become aware of these schemes, as recycling is so easy to do and will take some of the strain off the island's only landfill site, which is already pretty much full.
 Solar power on the rise
Compared to many Caribbean islands, Barbados is light years ahead in terms of solar energy use. Around 30,000 households have solar water heaters installed. That makes Barbados's usage the second highest in the world, relatively speaking.
The push towards renewable energy sources comes from the Government of Barbados in a bid to import less energy from abroad. Currently, around two thirds of power is imported, making the economy very susceptible to volatile oil prices.
Wind power generation is much less common so far, but a loan of US $45 million from the Inter-American Development Bank has hopefully ensured that a target of 30% electricity generated from renewable sources is met by 2029.
 Future Trust Centre raising awareness
One of the main initiatives for spreading a message of sustainable living has been the Future Trust Centre. Set up in 1995, Future Trust focuses mainly on educating school children and young families on how to lead a greener life. Their advice is based around the three R's – reduce, reuse and recycle – and their center in St Thomas shows how you can apply this advice in practice.
There are exhibits on composting and alternative energy, along with an orchard of tropical fruit trees and a demonstration of how you can create your own tyre garden to grow veg – even if you don't have a backyard. With nature and wildlife such an important part of island life, it's also little wonder that all students study environmental science as standard.
 Eco-tourism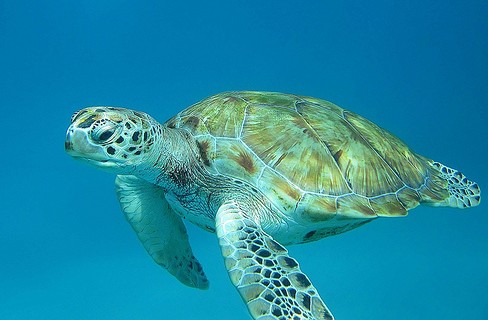 It's pleasing to see more and more businesses shifting towards sustainable practices to meet consumer demand. Visitors can now choose from a range of Green Globe Certified hotels, including Couples Barbados, which meet standards by being energy efficient, producing less waste and sourcing food locally. The Caribbean Hotel Energy Efficiency Action Programme also encourages hotels to reduce their carbon footprint.
With all of its beautiful nature, many of Barbados's best attractions are environmentally friendly – whether that's releasing baby turtles into the wild, trying your hand at surfing or going on a National Trust hike.
All of this makes Barbados a great destination for an eco-friendly holiday, as long as you can off-set your carbon emissions in getting there.
Source: http://www.greenerideal.com/lifestyle/0509-how-green-is-barbados-in-2013/