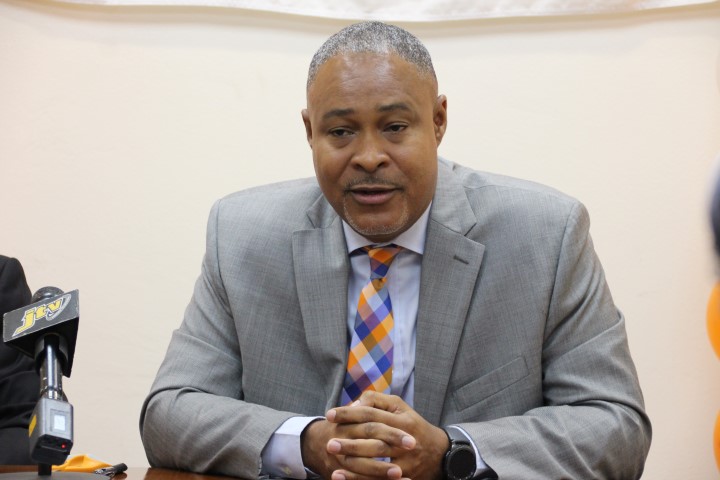 General Manager for the BVI Electricity Corporation, Leroy Abraham
Based on bids submitted by five companies, the estimated cost to undertake the Anegada Hybrid Renewable Energy & Battery Storage System Project ranges between $4.6 million to $6 million.
This is according to information from the BVI Electricity Corporation (BVIEC), which has begun the evaluation process to determine the successful bidder.
The BVIEC identified the five bidding companies as Advanced Solar Products, MAN-HEG, Power52, Tugliq, and Virtual Engineers.
Each of the company's bids included the estimated output power that would be generated by the solar panels, the estimated storage capacity of each battery unit, the percentage of diesel offset, and the total cost to have the project completed.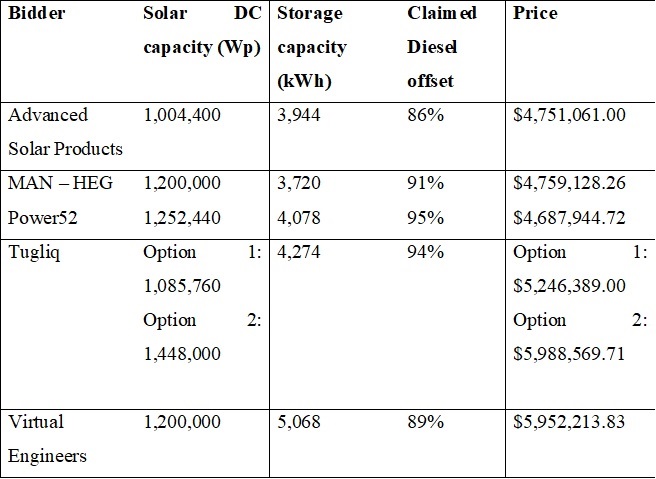 The bidding details of each interested company
General Manager of BVIEC Leroy Abraham told BVI News that the corporation along with its renewable energy consultant DNV GL, is aiming to select a successful bidder to Engineer Procure and Construct (EPC) the project, therefore giving BVIEC full ownership of the system.
"Right now our first option is to see if we can finance the project EPC, and if for whatever reason we are unable to do so, then plan B would be to get the project done under a PPA (Power Purchase Agreement) arrangement, so that's why it was mandatory that each bidder provide both," Abraham stated.
COVID-19 to affect deadlines
He also said that the originally set deadline periods for the selection of the successful bidder, the commencement of the project and its completion, may all be affected by the ongoing coronavirus pandemic.
"Naturally that is a disruption that would affect any programme. We won't even know when our borders will be reopened or how persons are going to move from place to place, so there is a lot of factors that we have to put into account, in this current situation now that we didn't foresee months ago," Abraham said.
More than 135 companies showed interest
The BVIEC boss had said last December that more than 135 companies had shown interest in the renewable energy project on Anegada.
Of that number approximately 30 of those interested companies had visited the site to scope the various factors involved in installing both solar photovoltaic (PV) technology and battery energy storage system on more than four acres of property.
Source: https://bvinews.com/anegada-renewable-project-could-cost-up-to-6m-bviec-evaluating-5-bidders/